Overview
Here are the guiding steps to enable video codecs for any extension.
Step-By-Step Guide
In the Kerio Operator administration interface, go to Configuration > Extensions.
Select an extension and click Edit. The Edit Extension dialog box opens.
Go to the Codecs tab.
Select a codec and click Add to insert the codec in the Selected codecs list.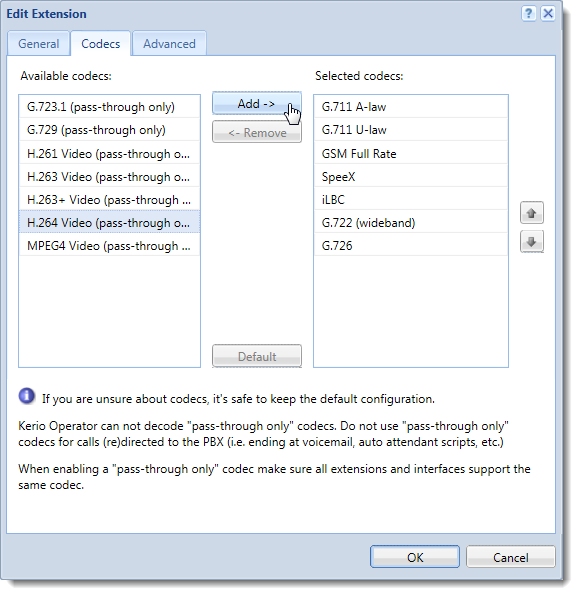 Click OK to save your settings.
WARNING
All extensions participating in a video call must have the same codec.
You can select a single codec and assign it to all your extensions.
Confirmation
Open the Edit Extension dialog box once again and the added codec should be listed under "Available codecs".